Broadcast Equipment Hire - Lighting News
VMI Guide To Location Lighting
This is a short article examining the most popular lighting fixtures and technologies concentrating on their advantages, limitations and applications. Article credit: VMI.
Broadcast Equipment Hire - Lighting Companies
In Warwickshire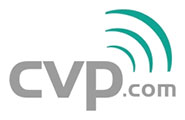 CVP Group is unique in the UK in that it is owned and managed by broadcast and professional video practitioners who have direct front-line user experience of the products...