Broadcast Equipment - Manufacture Sponsors

PORTABLE TEST EQUIPMENT that's very Friendly, ultra-Fast and Flexible too.
Generate Video & Audio signals
Monitor Pictures, WFM, Vectors
Audio: Listen, Level & Phase
TDR Installation & Cable Tester.
......and very cost effective!
Broadcast Equipment - Manufacture Companies
In West Midlands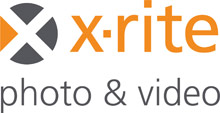 X-Rite, Incorporated with its wholly owned subsidiary Pantone LLC is the global leader in colour science and technology. The company develops, manufactures, markets and...