Broadcast Playout Systems News
DRILLARIUM: Large Scale Playout
The current broadcast environment requires hundreds of channels to be supervised by a single operator. Vector 3 has created DRILLARIUM, the tool for this new paradigm of massive playout operations.
Broadcast Playout Systems Companies
In Berkshire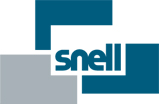 New and unique SAM is a new company with a unique mix of experience and technology. We have the vision to deliver business-transforming solutions across the media production...