Broadcast Scheduling Systems Companies
In Berkshire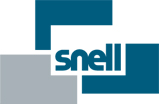 New and unique SAM is a new company with a unique mix of experience and technology. We have the vision to deliver business-transforming solutions across the media production...


TSL SYSTEMS
TSL, Unit 10, Marlow
Tel : +44 (0) 1628 676 200
TSL Systems provides an extensive range of services to the Broadcast, Professional Media, Corporate, Education, Industrial and Sports markets. Services include: Project...