Stage Lighting Companies
In Hampshire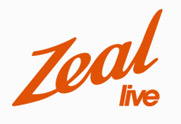 Quality and passion is at the heart of who we are, with a healthy dose of fun and innovation thrown in every step of the way. With over 20 years of combined experience in the...

Providing a full range of sound and lighting equipment for the entertainment industry, including stage, theatre and live bands, Conferences, exhibitions and fashion Shows. We...