3D Video Production Companies
In Glamorgan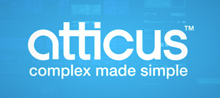 Atticus Digital is a BAFTA winning creative agency, expert in virtual reality, 360° video, 3D animation, video production, web and app development. We distil complicated...

Bomper is a boutique CGI and design studio, working in partnership with global agencies and brands to produce beautiful content. We specialise in photorealistic 3D...