Audio Test and Measurement Equipment News
Audio Test and Measurement Equipment Sponsors

With 40 years experience developing broadcast television test, monitoring and generation equipment, our products are designed for you.
Video Products
Audio Products
Test and Measurement
Audio Test and Measurement Equipment Companies
In Middlesex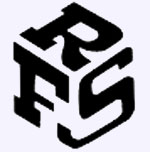 Richmond Film Services have been sound hire specialists for over 25 years providing broadcast quality equipment to the film and television industry. We have a vast range of...