We know we put a lot of emphasis on maintenance and preparation of our equipment by qualified personnel. We have a boat load of freelance people we can call on and can arrange crews of the size and experience your production requires.

Miniature Broadcast Cameras has launched RubiCam, a miniature HD/SD broadcast camera based in England UK. Its extensive features, that can include a full duplex video and audio link, mean RubiCam has many applications, in remote camera positions, OB commentaries and studio productions.

REMOTE HEADS – for Concerts & TV & Commercials
CAMERA HIRE - PMW-F3 & C300 & BMCC & PMW-EX3
RECORDERS - PIX240s & Hyperdeck Studio Pros
TECH CREW - Operators & assistants & DITs
HD Camera Hire Companies
In Buckinghamshire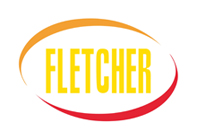 Fletcher London (Europe) Fletcher is a Camera systems provider specialising in Live TV. With over 25 years of experience behind us we have solutions available suitable for...


TV broadcast video equipment camera hire based at Pinewood Studios - covering Buckinghamshire, Hertfordshire, Middlesex, Surrey, Berkshire, West London. DV Cam Camera Hire,...