DVD Facilities & Services Sponsors
10dpm is a full service digital media facility. We can help you deliver your message using all forms of digital media, both online and packaged.Our duplication facility in Soho, London can turn around 1000s of DVDR per day with full colour printing.
DVD Facilities & Services Companies
In East Yorkshire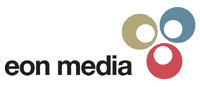 Eon Media is a world leader in the production of linear and interactive solutions both globally and locally. From a dedicated production centre, Eon Media produces to video,...