Cameras - High Definition Sponsors

We are passionate about production and provide high quality, well-serviced media equipment nationally. We pride ourselves in our friendly, helpful attitude, technical advice and low rates.
Cameras - High Definition Companies
In Devon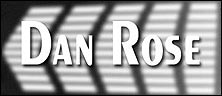 Lighting Cameraman. Sony HPW 750, Sony DSR 570, Sony HDV and Sony DIGI BETA. Broadcast credits. 24h call out camera crew. Provides experienced location crews and lighting....