NATIONWIDE EVENT MEDICAL COVER
24 HOURS A DAY, 365 DAYS A YEAR
We have vast experience of providing professional medical services to the film and television industry, working alongside various high end tv and film including the BBC. No film or TV production is too big or small.

Platinum Ambulance is a specialist private ambulance service based in the South East of England, near Gatwick. We run a modern fleet of ambulances, and specialize within the insurance, film and VIP markets. The company is registered within the UK as a Limited company
Location Medics Companies
In West Midlands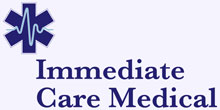 About Immediate Care Medical Services Ltd. Established in 2004 and based within the West Midlands, Immediate Care Medical Services (ICMS) offer a comprehensive range of...