Satellite Up-Link Antenna Companies
In Essex


Links Broadcast is the UK's leading provider of satellite broadcast and portable production facilities. We operate an extensive fleet across the UK, including 4K/UHD & HD...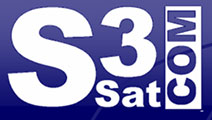 Welcome to S3 Satcom Limited. We provide professional design, installation and commissioning services for fixed earth stations and VSAT networks, and manufacture our own high...