Architectural Illustrations Companies
In London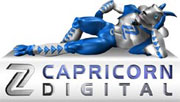 Capricorn Digital is an award-winning interactive design, animation & visual effects studio. We specialise in providing cutting-edge digital solutions for the broadcast,...


Imaginar Ltd
10 Bayley Street, London,
Tel : (0)207 042 9994
Welcome to Imaginar. Established in 2007, we are a unique creative studio of professional CG directors, CG artists and CG animators who create premium quality 3d...