Company:
Audio Design Reading Ltd
Address
51 Paddick Drive,
Lower Earley,
Reading,
Berkshire rtw bargraph meters uk,
RG6 4HF,
England

About Audio Design Reading Ltd
Famous for the legendary Compex limiter & Vocal Stressor designed and very
successfully sold in the 70s 80s & 90s.
Audio Design currently manufacture high quality pro-audio equipment for the broadcast and Sound studio markets to clients such as EMI Abbey Road, De Lane Lea BskyB, Twickenham Film & British Grove to name a few.

Audio Design also supply to a number of Broadcast and Studio system installation companies and are the main UK distributors for Prodys Audio & Video IP Codecs as well as a UK reseller for RTW sound monitoring systems.

Manufactured products include:
SyncroGenius HD Pro - Master clock sync generator for digital audio &
video
Probox 8 - AES signal distribution amplifier
DMA2 - 2 channel Digital Mic Amplifier
EuroRack - A/D, D/A, SRC AES Distribution and AES management eurocard rack system.

UK Main distributors for:
Prodys ProntoNet - IP/ISDN Audio Codecs

Prodys IkusNet - IP Video Codecs

UK reseller for:
RTW Sound Monitor & Meter Systems
Audio Design offer a full consultancy service for audio/video over IP, ISDN &
Satellite.
Prodys IkusNet Portable Video Codec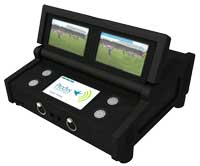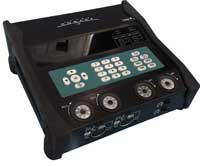 Find Audio Design Reading Ltd in
Location of Audio Design Reading Ltd