Company:
Lancaster Private Hire
Address
Cardiff House,
Tilling Road,
London,
NW2 1J,
England

About Lancaster Private Hire
Located in London, Lancaster Cars specialise in private car hire. The company provide a range of services which include airport transfers, coaches, couriers, shopping and sight seeing trips and much more. Lancaster Cars deliver a high quality reliable range of services which also offers clients excellent value for money.
Find Lancaster Private Hire in
Location of Lancaster Private Hire
Cars - Chauffeur Driven Sponsors
Related Companies


Limos 4 Sale
Regents Court, Nettlefold, Cardiff
Tel : 555-522.326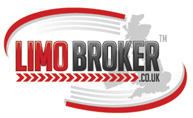 Related News