Company:
The Elite Hire Company
Address
10 Oakdale Road,
Norfolk,
Norwich,
NR13 5AF,
UK

About The Elite Hire Company
The Elite Hire Company specialises in Luxury self-contained trailer units for Weddings, Parties, Concerts, Corporate Hospitality and Sporting events. These have included Holkham Hall VIP Hospitality, EDP Events and Jeep 4X4 Events, along with many weddings and parties.
Find The Elite Hire Company in
Location of The Elite Hire Company
Location - Vehicles & Equipment Sponsors

Dining Bus London
Dining Bus Manchester
Dining Bus South of England
Dining Bus North of England

Call: 0161 2021199

One of the UK's leading location vehicle companies. We provide a full range production vehicles, all of the highest quality and ready to support your production needs. We can supply Winnebagos, location vans, make up trucks, wardrobe trucks, dining buses, honey wagons and even a classic Airstream.
Related Companies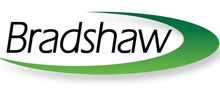 Snailtrail
11 High Street, Herts
Tel : 01767 600440