Contact:
Mr David Grattan
Address
Unit 5 Beaufont Court Roebuck Way,
Milton Keynes,
Milton Keynes,
MK5 8HL

About Vidiwave Ltd
Located at Milton Keynes, Vidiwave Ltd is a company which designs and manufactures wireless mobile video solutions. Some of the products the company makes include management software, mobile cameras, microphones and much much more. Vidiwave Ltd provide their clients with high spec innovative products and solutions which deliver on every level.
Computers - Hardware & Software Sponsors

Specialists in leasing computers and technology since 1984.

We are not only authorised partners and suppliers for a multitude of companies including Apple, Lenovo, Toshiba, Panasonic, HP and many more, we are also an accredited Credit Broker licenced by the FCA.

Benefits of GEEX Leasing
Fixed Monthly Repayments
Next Day Delivery Available
Option to Own Equipment
Latest Technology to Hand
Related Companies

Phantasia
Unit 5, Blenheim Office Park, Long Hamborough
Tel : 01993 883700



Phoenix
9 The Lakes, Northampton
Tel : 0344 863 0000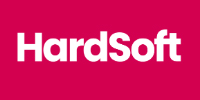 Hardsoft
Hatfield Grange Farm,, Bishops Stortford,
Tel : 020 7111 1643