Company:
Conrad Anderson Ltd
Contact:
Andrew Gillespie
Address
Unit 4 Mainstream 47,,
Mainstream Way,,
Birmingham,
B7 4SN

About Conrad Anderson Ltd
Conrad Anderson Ltd is a family owned electronic and electrical supplier. The company was established in 1997 and some of the services they provide include power supplies, portable power backs, satellite TV and hydraulic lifting. Conrad Anderson is a professional company which offers customers high quality goods, great customer services and competitive pricing.
Find Conrad Anderson Ltd in
Location of Conrad Anderson Ltd
Related Companies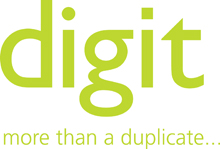 Digit
Unit 28 Westwood Park, London


VidZapper
4 - 7 Manchester St, London
Tel : 447816820745