Telephone:
+33 (0)557 262 262
Address
70, Avenue de Capeyron,
33160 Saint-Medard-en-Jalles,
FRANCE

About 3D Storm
3D Storm Presentation3D Storm
, an Authorized Master Distributor of NewTek, is run by a team with over 25 years' experience in converging IT-video technologies, who have worked with NewTek since 1989. Since 1999, 3D Storm has specialised exclusively in distribution and support for products developed by NewTek, with the aim of providing a full range of services for broadcasters.
Recently, 3D Storm is developing a line of solutions under the brand LiveXpert, a smart and versatile line of products dedicated to all live and sports productions.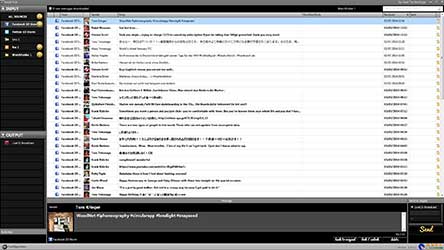 LiveXpert™
by 3D Storm is a line of products dedicated to all live and sports productions. Designed to complement all video switchers, LiveXpert also provides integration for NewTek TriCaster and 3Play instant replay system. LiveXpert professional solutions extend any production environment by giving all the tools to manage, create and add graphics, social media content, timing and scoring information into any live production workflow.
LiveXpert
solutions answer today's producers' demands, and viewers' expectations to enhance live production workflow, speed up production time, reduce costs, and increase revenues opportunities with instant high quality media content.
LiveXpert
kept growing over the year and counts today the following solutions:
LiveCG Broadcast
, a multi-layer character generator with dynamic social network management in a standalone 1U rack, available in two versions, for NewTek TriCaster and in SDI.
LiveCG Football
is a professional statistics and scoring management application for NewTek TriCaster and 3Play, dedicated to Football games production.
LiveCG Scores
a multi-sports graphic and scoring application for tennis, basketball and ice hockey live productions operated with NewTek TriCaster and 3Play.
LiveMixer
is an exclusive add-on that provides the ability to either connect a Berhinger BCF2000 or a Yamaha 01V96i to any TriCaster HD model to remotely control the audio mixer functions of the TriCaster.
LiveMixer Remote
gives the ability to deport TriCaster audio Mixer Graphic Interface on a dedicated workstation. The Exclusive "DB Switch" function gives the ability to automate multi-camera productions by triggering actions on the TriCaster based on audio levels and rules.
LiveTally Air
is the simplest wireless Tally lights solution for fitting Tally lights to your video cameras. LiveTally exists in a Remote version, connecting to the TriCaster or any other mixer with an Ethernet cable.
LiveControl Box
is an interface for TriCaster for sending and receiving GPI (General Purpose Interface) to and from any kind of devices supporting GPI.

FingerWorks
is an intuitive telestration tool for real-time news and sports programs.
NewsCaster
is a Newsroom Automation product that integrates Broadcast Newsroom Computer Systems with all TriCaster models.
3D Storm is a highly specialized distributor offering a unique range of services, such as maintenance, repair, and Training programs.
Follow us on
Twitter
,
YouTube
, and
Facebook
.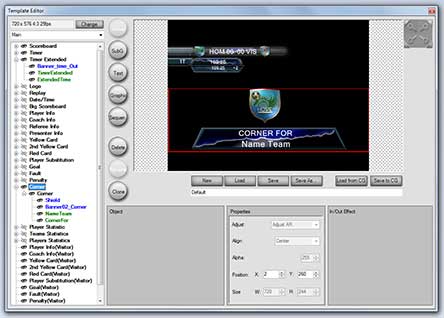 Broadcast Equipment - Manufacture Sponsors

PORTABLE TEST EQUIPMENT that's very Friendly, ultra-Fast and Flexible too.
Generate Video & Audio signals
Monitor Pictures, WFM, Vectors
Audio: Listen, Level & Phase
TDR Installation & Cable Tester.
......and very cost effective!