Company:
Shutter Bliss Photography
Address
18 Blackthorn Walk Kingswood,
North Somerset,
BS15 1TZ

About Shutter Bliss Photography
Based in Somerset, Shutter Bliss Photography is a company which specialise in wedding photography. The team at Shutter Bliss are professional and very experienced delivering amazing photographs which capture each special moment of their clients wedding day. At Shutter Bliss they offer a full range of priced packages to suit all budgets but are happy to chat about individual clients requirements to ensure they can meet each clients needs.
Find Shutter Bliss Photography in
Location of Shutter Bliss Photography
Related Companies

Mugshots
153 Buckhurst Avenue, London
Tel : 020 7437 9245



Moofe
14a Dufours Place, London
Tel : 02030260057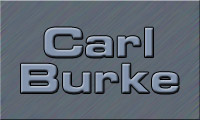 carl burke
Westbourne Studios Unit 307, London
Tel : 078 4148 5284