Company:
Senna Ltd Camera Robotics
Telephone:
+385 1 2317296
Address
Croatia

About Senna Ltd Camera Robotics
Senna Ltd has been creating innovative broadcast equipment and camera robotics for the past decade. Being one of the first followers of DSLR revolution, Senna Team has also created powerful devices for DSLRs. Aiming for innovation and simplicity at the same time, we have put our rich experience in service of producing light-to-carry and easy-to-use wireless devices for the best results even on hard-to-reach locations. Motion control, auto memory recall and wireless control are not a privilege of high budget productions any more.
Find Senna Ltd Camera Robotics in
Related Companies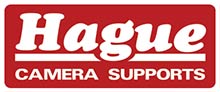 Hague Camera Supports
Hague Distribution, Unit E2 Trent Park Trading Estate, Nottingham
Tel : 0115 959 9028

VizTools
396 Washington Street, Suite 260
Related News