Company:
Edit and Post Soho
Address
2 Archer Street,
Soho,
London,
W1D 7AW

About Edit and Post Soho
Based within our centrally based head offices in Archer Street, Soho, London, we provide both Avid and Final Cut editing facilities, with an array of Editors to choose from, all specialising in different fields.
Our mother company, Media Junction, is one of the UK's leading entertainment marketing agencies and we are able to lean on their broad experience and resources, including their award-winning creative department.
After Effects, Cinema 4D are all part of the mix, as is our very own Green Screen studio: Green Screen Soho.
We pride ourselves in making our service not only one of the most creative and professional services available for all types of editing work, but also one of the most competitively priced!!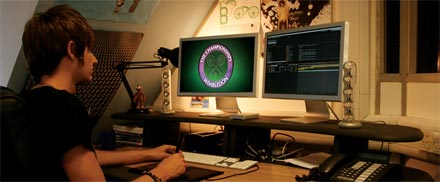 Avid
Installed in a large airconditioned room in our Soho building, the Avid 1 suite is the latest Nitris DX running from a Avid Qualified 12 core Mac Pro with 4TB of Raid storage for hi-speed data transfers.
Loaded with 12gb of RAM and 2 x HEX CORE 2.66GHZ processing the suite is an incredibly powerful piece of kit capable of accelerated render times and file exports at previously unseen speeds.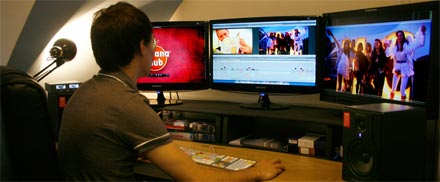 Final Cut
Based around a Mac Pro (2 x Quad Core 2.4GHZ, 12GB ram) our Final Cut Pro suite offers both HD and SD editing on professional, industry standard kit with a broadcast specification.
Our suites are available for dry or wet hire and our editors have a proven track record in a variety of genres including Commercials, Documentaries, Music Videos, Corporate videos and Event films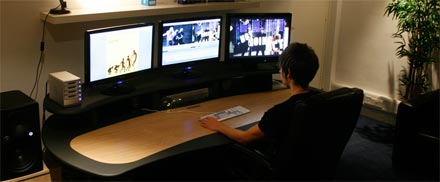 After Effects
Few Video Production Companies & Post Production Houses in the heart of London can claim to have a wealth of in-house motion graphics talent right at their fingertips.
We can, which means that we can devise ingenious, design-led ideas that will get your message across, your product stuck in customers minds, and your information delivered in the most concise, clear and compelling way.
Green Screen
Our in-house Green Screen chroma key and photographic studio is the biggest and most accesible TV production studio in the centre of London and is available for hire 24/7.
Green Screen Soho is ideal for filming, photography, editing, broadcast multi-camera interviews, TV commercials, music / theatre & TV promos, web presentations & streaming, castings and auditions.

Camera Shoots
Using the resources of our multi award-winning creative department, Edit & Post Soho, specialises in providing professional broadcast camera crews and pre production direction.
We shoot on both high definition and standard definition formats including DV-CAM, Digital Betacam, HD-CAM, XD-CAM, DVC-PRO HD and DSLR with full lighting and grips kits. We are creative, dynamic and flexible with competitive daily or weekly rates.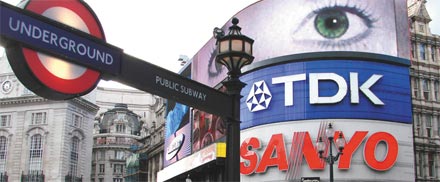 Find Edit and Post Soho in
Location of Edit and Post Soho
Blue Screen Chromakey Sponsors