Company:
Chris Elliott Associates Health and Safety Consultants
Address
London,
W13

About Chris Elliott Associates Health and Safety Consultants
Providing Health and Safety Advice to TV, Film and Entertainment for over 15 years. Health and safety consultants based in Ealing, West London but working globally the company has been in existence for over 15 years and can offer over 20 years experience of TV, Film, Event and Broadcast safety.
Able to provide a full range of safety advice for Productions and Companies working in the sector. From On Set Safety, Recce attendance, risk assessments through to company safety policy and safety systems along with a full range of training services we aim to meet our clients safety needs in a pragmatic and cost effective manner.
Health and Safety Services
We aim to bring a pragmatic and effective service to any project. Able to meet the Health and Safety needs and requirements of any TV, Film or Media project our services are wide ranging at both Production level and also at "Corporate"/Company type level.
Safety Training
Safety in Film and TV Production
Art and Design – Safety Management
Manual Handling – Cameras and Sound
Manual Handling – Art and Design
Engineering & Technical
Specific and Tailored Training
Assessor Training
First Aid Training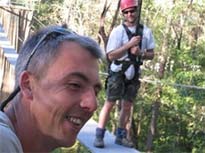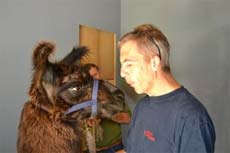 The consultancy consists of Chris Elliott - but can pull safety teams and other related support services together quickly for any project if required through a group of associates I know and trust both in the UK and overseas.
I have a long history within the TV Industry – beginning back in the late 1980s as an Engineer before moving over to the BBC In House Safety Team. Back in the late 1990s I went freelance and established Chris Elliott Associates. So you can rest assured of Industry knowledge.
With experience and expertise across the whole Industry – not only within Production but within Engineering, Cameras, Rigging and Art/Design - we can provide support to any company within the entertainment industry.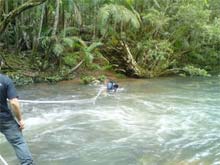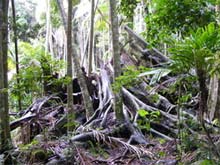 Whilst recent experience has been dominated by Reality and Large Game Shows I have experience across all genres from small documentary shoots through to large News Organisations, from simple panel shows through to full Dramas, from Children's shows through to war zones.
Fully qualified (CMIOSH) and registered through the Occupational Safety and Health Consultants Register

Find Chris Elliott Associates Health and Safety Consultants in
Location of Chris Elliott Associates Health and Safety Consultants
Health and Safety Film and Television Sponsors
HEALTH & SAFETY FOR FILM AND TELEVISION
Health and safety consultancy for the broadcast industry – with a particular specialism in health and safety on reality tv and music events.