Company:
BroadcastAsia 2012
Address
Singapore Exhibition Services,
No. 1 Jalan Kilang Timor,
09-02 Pacific Tech Centre,
Singapore 159303

About BroadcastAsia 2012
Continuously evolving to stay relevant to fast-moving industry needs, the 17th edition of BroadcastAsia takes a leap forward by setting its sights beyond broadcasting to spotlight technologies relevant to the media landscape. As the world progresses into a digitally connected domain, broadcasters are driven to add value by customising content to specific audience interests, and communicate with viewers across various, increasingly mainstream platforms like PCs, tablets, smartphones or netbooks.
The new feature area at BroadcastAsia2012 thus zooms in on Over the Top Technology (OTT) and cloud-based technologies that can support these distribution platforms. Exhibitors Axon, EVS, Seachange and Magna will present a live demonstration on how technology providers can prepare broadcasters to deliver content to a new generation of consumers.  Visitors can expect to see their advanced multi-screen technology, and multi-package, live-media delivery solutions, with Sony Pictures Television Networks Asia and Starhub TV providing the content for this showcase, including EURO2012 coverage!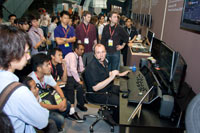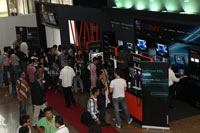 BroadcastAsia will also display the following solutions:
3D
Broadcasting Infrastructure and Facilities
Broadcasting Networking and Security
Digital Media Asset Management
Digital Radio
Digital TV / IPTV / HbbTV

DVB-T2
HDTV
Mobile Broadcasting
Playout Services
Pro-Audio
Satellite / Transmitters
These will be showcased by an estimated 660 exhibitors such as ATG, Desisti, Envivio, Etere, Evertz, Fortis, Grass Valley, Harmonic, Harris, Miranda, Nautel, Pilat Media, Plisch, Quantel, Rohde & Schwarz, Ross Video, Stagetec, Sennheiser, Snell, Thomson Video Networks, Toshiba and VIZRT, as well as by 10 international pavilions on the show floor.
BroadcastAsia also includes a quality showcase of the best production and post-production tools and software at the Cinematography / Film / Production Zone on Level 3.
The technologies featured are:
3D / HD
Animation / VFX
Cameras / Lenses
Digital Intermediate
Editing / Colouring Restoration

Lighting / Truss Equipment
Production / Post-Production Software
Film / Cinematography Equipment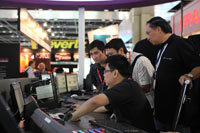 Network with world-class exhibitors on Level 3 such as:
Blackmagic Design
Cine Equipment
Kino Flo
Matthews Studio Equipment
Miller
Roland
The Media Village
Tiffen
Zunzheng Digital Video
BCA International Conference
Get latest technology developments, future strategies for broadcasters to stay cost-effective and profitable, new industry alliances that you will need and outline the workings of future business models. Join over 80 speakers from top-end companies and regulatory bodies as they deliberate the future of the broadcast industry covering a wide variety of tracks.
Creative Content Production Conference
Get together with Asia's premier gathering of industry players for production and post-production! Apps, social videos and cartoons today could be tomorrow's big thing, with the crossing over of content from small screens to big screens. On the big screen front, financing, VFX, production and post-production issues remain a challenge and opportunity for studios and producers.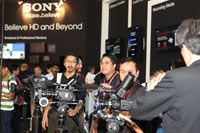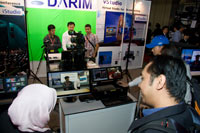 Find BroadcastAsia 2012 in
Location of BroadcastAsia 2012
Exhibitions & Trade Shows Sponsors

IBC2018 - RAI Amsterdam
Conference: 14 - 17 September 2018
Exhibition: 14 - 18 September 2018

If you are a supplier or manufacturer then the BSC Expo offers the most cost effective platform available anywhere to promote your products and services to the most influential decision makers and purchasers in the UK production industry.