Address
108 Teglan Park,
Carmarthenshire,
SA18 3PD

About Dave Hutton
Dave Hutton brings together experience, knowledge and a vast array of equipment to give your production the best in film and television location lighting. 

Dave has worked on all types of productions as can be seen by visiting his credits page. Dave will work in any location, works in London on a regular basis, and is experienced at working in many parts of Europe.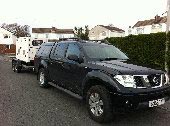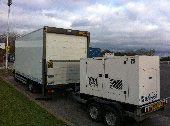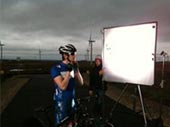 He has a 7 tonne truck, a 4x4 vehicle and a 30Kva 3-phase Towable Generator. The testimonials show how Dave has the facilities and experience to deal with very demanding shoots. 

Dave is well versed in all aspects of Health & Safety as per the BBC Approval and is available to work with or without his kit and can successfully fill many roles from Gaffer to 2nd Electrician.
Contact Dave Hutton today and solve your location lighting problems whatever your production.
Click here to view my Equipment
Click here to view my Rates

High quality compact portable tungsten lighting units for camera, studio and location work together with a range of studio cool economic running fluorescent lighting systems.