Company:
The Underwater Studio
Address
Archers Fields,
Essex UK,
Basildon,
SS13 1DN,
UK

About The Underwater Studio
The Underwater Studio is a filming studio with facilities for shooting both underwater and waterline shots. The company which is located in Basildon has over a decades worth of water related filming services. The Underwater Studio offers clients a fully equipped working environment which also meets all the requirements set down by the health and safety executive to ensure a safe environment for all.
Find The Underwater Studio in
Location of The Underwater Studio
Related Companies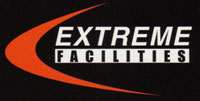 Amphibico
15-17 Este Road, London
Tel : 0207 8019111