Company:
Specialist Wire Rigs Ltd (for Special Effects & Stunts in film & Television)
Address
Room 63,
E Block, Pinewood Studios, Pinewood Road,
UK,
Iver Heath,
SL0 0NH,
UK

About Specialist Wire Rigs Ltd (for Special Effects & Stunts in film & Television)
We are a Professional Wire Effects Company, based in Pinewood Studios, with 34 years' experience specialising in Flying Wires and Rigging for Special Effects and Stunts in the Motion Picture and Television Industry.
Our company has worked on major films, including Pirates of the Carribbean, Hugo Cabret, Fast and Furious, War Horse, Sherlock Holmes. For a list of the major blockbusters, take a look at our Credits section.
The range of Stunts available are substantial, including Parachute Rigs, Snatch Backs, Death Slide...for a pictorial view of our services, see my
Stunts
section.
For examples of previous performances, go to our
In Action
Section.
For more information about our business, go to the
Company Profile
section to sample a flavour of our skills and experience.
Our site is not designed to answer all your questions as each job has its complexities, therefore, we recommend that you contact us via email or telephone to discuss your specific requirements.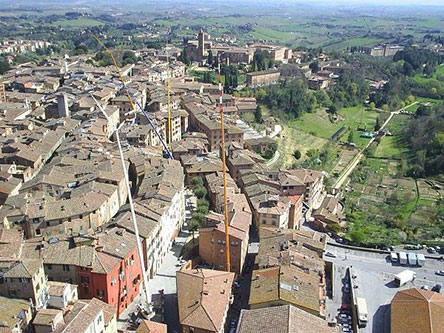 Specialist Camera Systems
3D (4 Axis), 2D and Multiple Axis
We are proud to announce Specialist Camera Systems, as the Premier UK based company, specialising and leading the market in all aspects of Aerial Motion Control.
A totally Advanced System, theat has revolutionised "Cable - Flying - Camera Technology".
With a Comprehensive and indisputable Design, that offers the Entertainment Industry, a completely new approach with unsurpassable results!
Introducing Heliscan
Specialist Wire Rigs Ltd is pleased to announce a new affiliation with HeliScan UK, a leading UK based provider of Aerial Cinematography flying camera platforms for use in Movie, Advertising, Music Videos and most other applications needing aerial video or stills imaging.
Stunt Flying
The following will give you an idea of the many varied stunts that we can provide to enhance your project:
Parachute Rigs
Ascending G Force Rigs
Death Slide Rigs
Zero Gravity Flying Rigs
Tarzan Swing Rigs
Pendulum Swing Rigs
Wire Assisted Climbing Rigs
Descender Rigs

Martial Arts Rigs
Hanging Rigs
Trapeze Safety Rigs
Vertical Drop Rigs
Jerk Back Rigs
Super Flying Rigs
Snatch Back Rigs
Balloon Rigs
Company News
10/11/2014
Working on "Frankenstein" & "Exodus
---
We are currently working on Frankenstein, Directed by Paul McGuigan. Another version of the Mary Shelley classic.
Also Exodus,Directed by Ridley Scott. An account of Moses' hand in leading the Israelite slaves out of Egypt.
Find Specialist Wire Rigs Ltd (for Special Effects & Stunts in film & Television) in
Location of Specialist Wire Rigs Ltd (for Special Effects & Stunts in film & Television)