Company:
Arts Alliance Media (AAM)
Address
9-11 North End Road,
London,
W14 8ST

About Arts Alliance Media (AAM)
Based in London Art Alliance Media is a supplier of digital cinema software and services. Along with cutting edge solutions in software they cover installation, maintenance and support across the cinema ecosystem. Their software operates across the world including America, Europe and Asia.
Find Arts Alliance Media (AAM) in
Location of Arts Alliance Media (AAM)
Related Companies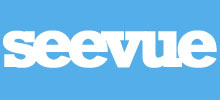 SEEVUE
77 leonard Street, London
Tel : 020 7993 6204


Krown Films
10 Barnard Lodge, Barnet
Tel : 00 (353) 892321430


Related News