Address
The Vynes Warden Road,
Totland Bay Freshwater,
Isle of Wight,
South of England,
PO39 0AD

About Cini Fire Tech
Cini Fire Tech take pride in providing a professional, individually tailored solution to all your specialist fire cover and support service requirements.
Covering a wide spectrum of services for event organisers, the film and television industry and other commercial operators. 
Offering extensive experience in both the firefighting industry and film and event support at competitive rates. 
With access to contemporary vehicles, the highest standard of equipment, professional experienced crew and safety advisors, Cini Fire Tech can offer a dynamic service for both UK and overseas clients.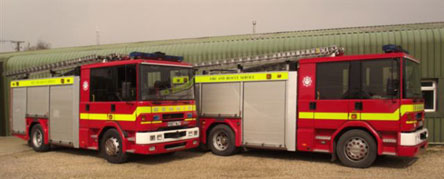 CREDITS 2011

47 Ronin, Trap for Cinderella, Welcome to the Punch, Trance, Isle of Wight Bestival, and VW Fest.
OUR STAFF
Over 45 years of fire fighting experience in the UK fire service
Fully trained, experienced professional firefighting crew from fire-fighter to senior management level
Uniformed and equipped to the highest standard
Female and male crews available
Approved and certificated health and safety advisors
Expertise and wealth of knowledge in extrication processes, domestic and commercial fire-fighting, RTC, aircraft crashes, 25+ pump fires, huge variety of incidents
Trained in firefighting, extrication, swift water rescue, breathing apparatus, fire boat, fire safety, RRO (Regulatory Reform Order), high volume pump instruction and specialist aerial fire appliances
Worked alongside some of the biggest SFX companies in the film industry
Supported large capacity events circa 60k audience

OUR VEHICLES
Modern fire appliances, fully equipped to an extremely high standard including full RTC suite, PPV and breathing apparatus
Dennis Sabre appliances with contemporary livery as seen in many current fire and rescue services throughout the country
Access to water carriers (drinking water quality) and 4 x 4 appliances
Appliances can be used in conjunction for large wet downs, emergency water supplies, dry riser testing and supply of water for rain-making

OUR SERVICES
Action vehicles – fire appliances and crew for film and television in-shot services, modern fire kit including helmets, professional, experienced fire-fighters
SFX Cover – using experienced professional fire-fighters with film industry experience and specialist safety advisors
SFX Support – support for wet downs, supply of water for rain-making, high powered fans and smoke generators, positive pressure ventilation system allowing buildings to be cleared of smoke within minutes for re-takes
Event fire cover – supply of vehicles and professional experienced fire crew, full pumping appliances to 4 x 4 and quad bikes, extinguisher and fire point hire and/or fire marshall cover for both large capacity and smaller events
Risk Assessments – using specialist, qualified health and safety advisors
Fire safety services – qualified, experienced fire safety officer available to provide specialist advice under the RRO (Regulatory Reform Order)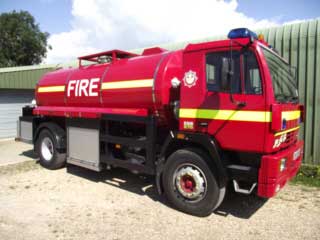 Location of Cini Fire Tech