Address
14 Berners Street,
London,
W1T 3LJ

About JLA
We are involved in a variety of media including web and device-based programming, photography, and video production, along with S3D, Augmented Reality, APPS and giant screen broadcasting. Collectively, our team can also produce world-class marine design, 3D animation, and physical 3D rapid prototyping. We don't fit into any neat or simple category.
We are equipped to take on almost any design problem and deliver a solution. Sparkian are part visionaries, part marketers. We take ideas from pre-concept to the marketplace. We understand the power of the digital realm and the moving image. In fact, our collaborative itself—with offices in the US, Brazil, Taiwan, San Jose, and London—is an example of exploiting the potential of digital media. We aim to be at the forefront of emerging digital capabilities that will shape the products and the production and delivery models of tomorrow, TODAY.
We believe our background provides us with an ideal platform from which to survey the landscape and decipher cultural trends, and the physical and digital skills to implement our ideas. We steadfastly believe that design LEADS – and that design creates and defines culture.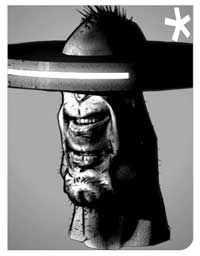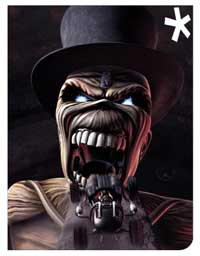 IT'S HARD TO EXPLAIN WHAT WE DO...
Sparkian has an award winning background in producing high-end 3D animation for music promo's, advertising, broadcast, film, IMAX and corporate productions. Including the no 2 spot in Channel 4's 'Greatest Ever 3D Moments'.
Using the latest technology, software and creativity, we breathe life into communications, ensuring they entertain and engage audiences.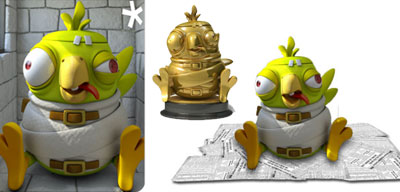 CREATIVE AWARDS
New York Festivals


Gold Medal winner – International TV advertising. 'Save The Children'


Golden Award of Montreaux


Best Animation - Milky Way 'Magic Stars'


Golden Award of Montreaux


Best Commercial - Ford Ka 'Travelogue'


IMAGINA


Best Computer Animation - Martell 'Art of Cognac'


LEAF


Best Music Promo- Mike Oldfield 'Let there be light'


NICOGRAPH GRAND PRIX


Art Prize winner - Martell 'Art of Cognac'


Art Directors Club (New York)

Gold Award Best Music Video - The Pet Shop Boys 'Liberation'


MTV AWARDS


Best Music Promo - Soundgarden 'Blackhole Sun'


INTERNATIONAL BROADCASTING AWARDS


Graphic Artist of the Year – IAN BIRD


Royal Television Society


Gold Team Award - Dennis Potter's 'Lipstick On Your Collar'


Computer Animation Festival


Best Programme Content - Channel Four 'High-Tech Dreams'


PARIGRAPH


Winner Advertising Grand Prix 'Dubro Dojke Holland'


International Monitor Awards


Best titles - BBC 'Talking Pictures'