Address
8 Eryngo Street,
Stockport,
North West,
SK1 4DH

About Verge Media
Verge Media is a production company offering a range of production services which include design, motion image production, online services and much more. Working with a wide range of clients ranging from the NHS to local authorities means the company has a vast amount of experience which they are able to bring to each new project.
DVD Production Company Sponsors

@Voytek has three edit suites, film crews, duplication, multi media capability, graphics design and production based in house in our central London location.
Related Companies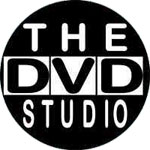 Tele Rail
Royal Scot Suite, Carnforth
Tel : 01524 735774

P S O V
34 Pargeter Street, Stourbridge
Tel : 01384 374814


APV FILMS
6 Alexandra Square,, Oxon
Tel : 01608 641798