Company:
Pinnerton Video Systems Ltd
Address
Hamilton Court,
Carthouse Lane,
Woking,
South East,
GU21 4XS

About Pinnerton Video Systems Ltd
Based in Woking, Pinnerton Video Systems Ltd is a one stop shop for event production and equipment needs. The company take care of everything from a corporate conference to a special event, regardless of the size of event they will provide a professional service, top of the range equipment and staff who experienced and quick thinking. Pinnerton Video Systems take pride in the fact they have creative and innovative staff who can offer excellent solutions and great value for money.
Find Pinnerton Video Systems Ltd in
Location of Pinnerton Video Systems Ltd
Audio Visual Equipment Sponsors
Related Companies


Sony
33 Wolsey Walk, Woking
Tel : 0844 414 8351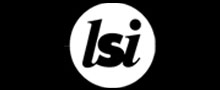 Uniweb Ltd
Unit 5 Foxhills Farm, Chertsey
Tel : 01932874926