Company:
Easy Web Sites Ltd
Address
St Michaels Road,
Preston,
PR3 0RY,
Scotland

About Easy Web Sites Ltd
Hair and Beauty Treatments / Hair Extensions Glasgow, Scotland
4As Hair and Beauty specialise in the art of hair and beauty treatments. 4As are based in Glasgow, Scotland offering hair extensions treatments from Great Lengths, and hair and beauty treatments form Tigi and Goldwell. Free consultations on all enquiries.
4As Hair and Beauty was formed in 2002 by Amanda Armour, who has been in the hair and beauty business for many more years and has recently returned from specialist training in London from Toni and Guy.
All our stylists at 4As are fully trained in Tigi, hair care and are Goldwell colour specialists.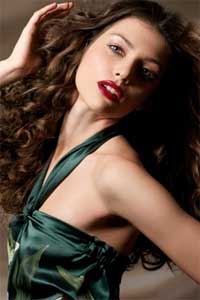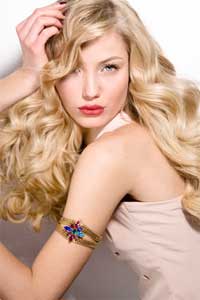 We are always keen to discuss new ideas and styles to recreate you - We offer only the best in hair care and products. We use great length hair extensions which are used by the stars like Jordan and Lady Gaga.
Hair and beauty are a few of the things that we offer our customers.
Special rates available on hair styling for Children and OAPs.
Introduce a friend to 4As and receive a £10 Discount Voucher.
Fourth Monday every month - Botox and Restylane Clinic - £200 per treatment.
Opening Hours
Monday - Closed
Tuesday & Wednesday 9am - 5pm
Thursday & Friday 9am - 8.30pm
Saturday 9am - 5pm
Special Offers


Gift vouchers available


Make up sale - TIGI gift packs available


Ask about our Loyalty Scheme
We have just launched a new range of products called Label M, part of the Toni and Guy group. They are amazing you have got to try them! They have just been used on the London fashion week.
Semi Permanent Make Up Treatments in Glasgow/Scotland
4As specialise in the art of semi-permanent make-up. Based in Glasgow 4As offer micro-pigmentation treatments on eyes, eyebrows, lips and full face. Semi-permanent make-up takes 1 hour of treatment and you can have stunning water and smudge proof eyeliner or lips.
Who is a candidate for Semi-Permanent make up? Every woman.
Still a well kept Hollywood secret, semi-permanent make up is simply a method of implanting pigment into the dermal layer of the skin. The results look just like the perfectly applied make up, which can range from soft and subtle to crisp and very well defined, as each colour is custom blended to the customer requirements.
In less than 1 hour of treatment you can have stunning water and smudge proof eyeliner, lip-liner, full lipstick, colour or brow imitation that will last up to 5 years.
Hair Extensions from Great Lengths in Glasgow/Scotland
4As specialise in the beauty of Great Lengths hair extensions in the Glasgow area, although some of our clients come from all over Scotland. Our extensive range of hair extensions come in strands of various lengths, thickness and colours. If used properly these extensions can change your complete appearance.
Lots of salons use techniques such as welding, waxing, gluing or knotting, this can damage your hair to a high degree, and Great Lengths is based around a softer approach. We have created an extremely high-tech method of bonding between the Great Lengths strand and your hair.
Beauty & Holistic Treatments
4As offer a wide range of beauty treatments and holistic therapies. Based in Glasgow, Scotland 4As regularly run special events and holistic evenings.
Holistic and beauty treatments including teeth whitening carried out by 4As' Claire Tierney. 4As Hair and Beauty are specialists in all types of Holistic and beauty treatments. Our specialties are listed below;
Reiki


Hot Stone Massage


Angel Card Readings
Find Easy Web Sites Ltd in
Location of Easy Web Sites Ltd