Company:
Buster Cases Flight Cases Lancashire
Address
Unit 16c Pimhole Business Park,
Pimhole Road,
Bury,
BL9 7ET

About Buster Cases Flight Cases Lancashire
Buster Cases was first established in 1991, handbuilding specialist, one off flight cases and has had an ever increasing reputation for quality and price. By offering a personal design and build service, Bustercases understands that each project may reflect your particular individual requirements no matter how small.  Bustercases have 18 years' experience in providing unique solutions to any requirements you may have. Trade Enquiries Welcome. Flight Cases Custom Built.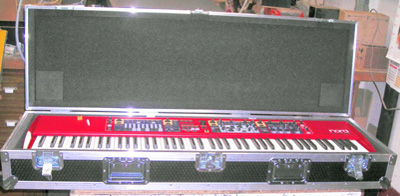 We have made cases for all walks of life from Professional Footballers to the Customer who walks in off the street. Clients include: OASIS, JAMIROQUAI, HAMMOND, GOLDIE LOOKIN CHAIN, ROLAND UK, THE PRODIGY, TOPLOADER, ALLEN & HEATH.  To discuss how Bustercases can protect your valuable investment when it's on the move, contact us for a free no obligation quote.
We specialise in...
Rack Cases
Mixer cases
DJ Cases
Keyboard Cases
Computer Case

Utility Cases
Light Cases
Guitar Case
Plasma Cases
Flight Case Accessories
Find Buster Cases Flight Cases Lancashire in
Location of Buster Cases Flight Cases Lancashire
Broadcast Equipment - Cases Sponsors

Want to transport your equipment safely?
Plasma Cases
Monitor Cases
Projector Cases
Speaker Cases
Camera Cases
LED Screen Cases
Mixer Desks