Company:
New Reality Media Production
Address
10.1 The Matchworks,
Liverpool,
L19 2RF

About New Reality Media Production
What we do
New Reality Media Production are a team of cameramen, editors, sound recordists, CGI animators and photographers who produce corporate films for marketing and training. We also have a department dedicated to stills photography.
Why we are different
Of course we have the newest skills and equipment but what seems to be most important to our clients is our close personal customer service that you don't get from a lot of our competitors. We constantly keep our clients up to date on our progress, we have an extremely fast turnover, we are value for money and we have a team who know about every client and project - meaning you don't have to keep chasing down these one-man band producers or leave messages with staff that have never heard of you.
Where are we?
New Reality have offices in London, Manchester, Liverpool, Bristol, Glasgow and
Birmingham.
What our clients say
'The New Reality Team are the perfect combination of friendly professionalism and creative expertise. They bring to the table, not only their consummate skills as film and documentary makers, but also their ability to be patient, innovative, organised, willing to accommodate, and, above all their ability to decipher and put into reality what their clients really need!'
Ann Moore - Neighbourhood Learning Director, City & North - Liverpool City Council.
'We have been extremely impressed by the commitment and professionalism of the staff of New Reality. The company has always been flexible and committed to our strenuous demands. They have a friendly and effective approach to work and we have been very happy with the resulting media that has been produced for our international audience.'
Jeremy Boucher - Programme Manager, UK - Laureate Education, Inc.
'We were all very genuinely thrilled with how it all came out. You really did capture what we are about. We have so many people approach us really inspired by what they had seen us doing. For that I am a really grateful, thanks.'
Sarah Smithson - Stick 'n' Step - Helping Children with Cerebral Palsy
Our Work
New Reality Media Production work all over the UK and are always providing stunning visuals in effective films whilst offering fantastic value for money. You will not find a more dedicated team for video production and Photography.
We structure our films to help your organisation project a positive image and deliver an effective message.
We are cost effective because producing a video with New Reality often costs no more to produce than a high-quality 4-colour brochure.
Through film, sound and graphics we can really make you stand out from the crowd and gives you a sales tool that will speed up buying decisions by 70%.
We look forward to hearing from you so contact us today!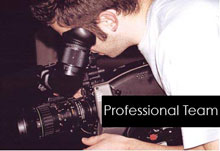 Find New Reality Media Production in
Location of New Reality Media Production