Address
32 Bower Hill Industrial Estate,
Epping,
CM16 7BN,
UK

About VE projects Ltd
World class solutions for OB
You need facilities you can depend on for your outside broadcast challenges. Some of the world's leading broadcasting organisations have already found the solution – with VE Projects Ltd.
At VE Projects Ltd. we can build high specification outside broadcast systems around your needs, using tried-and-tested flyaway (derig) systems. With our experience, knowledge and resources we can create the production facility you need for Broadcast TV coverage of live and pre-recorded events anywhere on Earth.
With us, it's personal
Our technical expertise and resources are backed with personal service. We will assign an engineer to take control of your project from your initial enquiry, through to completion – giving you a single point of contact, and helping ensure the solution we provide really is a perfect fit to your needs.
Case Study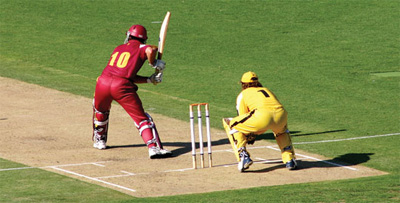 VE Projects Ltd supplied 4 x 26 camera portable production systems with key technical staff to televise the Cricket World Cup. Production units moved between islands by air freight and had to be ready for live production within 24hrs. Despite the logistical and engineering challenges VE projects Ltd covered 52 matches in 2 months at 8 different venues.
World class equipment
We can offer systems with world class performance - because they include the latest high quality equipment. Key items such as High Definition cameras and lenses, production switchers and matrices are all to the very latest specification.
One example is the Sony MVS8000 production switcher at the heart of many of our larger systems – a new and highly flexible production tool with a familiar industry-standard user interface.
Our equipment is backed up by an experienced in-house engineering maintenance team, to ensure that all equipment is functioning as per specification, and minimise disruption in the event of a fault developing.
This combination of cutting edge equipment and proven skills ensures the Flyaway systems we provide deliver the performance you need.
Flexibility
systems can be deployed in a variety of ways to meet your needs
Simplicity
our flyaway racks have been designed to allow speedy deployment and easy reconfiguration/fault finding on site
Ruggedness
equipment racks are shipped in individual flight cases featuring shock-absorbing material, minimising risk of damage during transit
Compact Size
racks are designed to be compact and lightweight, making them ideal for shipping via air-freight
Location of VE projects Ltd
Broadcast Equipment Hire - Video Sponsors

IDX designs and manufactures batteries, chargers, power adaptors and camera accessories for the broadcast and professional video industry. IDX was established in 1989 and employs 100 staff across locations in Japan, USA and Europe and is the largest supplier of batteries to the broadcast industry.