Company:
Mullan Property Relocation Accommodation NI
Address
1st Floor, Blackstaff Studios,
Blackstaff Square,
Belfast,
8-10 Amelia St,
BT2 7GS,
NI

About Mullan Property Relocation Accommodation NI
Mullan Property ideal for Film Location Accommodation, is an online Property Rental Agency based in Northern Ireland and offers a range of residential and commercial properties to rent – including self catering apartments in Ballycastle, apartments & houses in Belfast & Dromara.
We can help you find your ideal property in Northern Ireland. Search our wide range of exclusive properties for rent, including luxury houses, flats, apartments & self catering holiday homes.
At Mullan Propertywe have an extensive knowledge of the property market and aim to provide high quality rental properties throughout Northern Ireland.
If you are looking for a property to rent, either residential or commercial, then please do not hesitate to contact us.

We offer you a fantastic selection of Belfast Apartments for rental by days or weeks to suit all tastes, styles and budgets.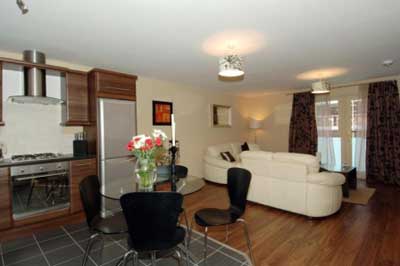 Reviews for
Mullan Property Relocation Accommodation NI
Mullan Property Relocation Accommodation NI

Excellent apartment and I wish we were there for more than 2 nights. We did try to extend our stay but unfortunately the apartment was already booked so we were too late - the apartment was modern, clean, bright and we didn't want to leave! The property agency were very attentive and did try to get us another apartment for 2 more nights but there was no room so we moved on to our next stage. We stayed in this groups apartment in Ballycastle and were pleased with that and this apartment was just as good again the dvds came in useful to entertain the kids. The Titanic Quarter area is very impressive – modern, clean and close to the odyssey arena, restaurants and shops. Belfast has a lot going for it and there is so much to do and see – the titanic exhibition centre is an obvious muse see, but the bus tours and the walking tours are very impressive too. Thanks for a lovely stay.
Mullan Property Relocation Accommodation NI

I recently visited the Titanic Quarter in Belfast. We had a spontaneous last minute idea for a weekend break. I was pleasantly surprised to find a company which could accommodate us at such short notice. All our needs were met; great central location, value for money and superb customer service. We enjoyed a fantastic day out at the nearby Titanic museum, which I have been meaning to visit for a while. The apartment is conveniently located close to all local amenities such as bars, restaurants, shops etc. I would strongly recommend giving this company a call should you require self-catering accommodation in Belfast city centre.
Mullan Property Relocation Accommodation NI

I recently visited Belfast with my husband and young kids. We decided to opt for an alternative to the standard hotel stay. We wanted to find somewhere that felt homely and allowed us to economize by vacationing self catering style. This company delivered all of this and more! I would highly recommend this apartment to young families. This was a competitively priced, convenient and comfortable option. It was a short walk to the Titanic Museum and the Odyssey Arena, where we had plenty of things to do for the kids (bowling, cinema, etc) and plenty of bars and restaurants.
Mullan Property Relocation Accommodation NI

Booked into this apartment and it was just superb. It was clean, central, well furnished and the overall service provided by Mullan was excellent, from start to finish. We could not get checked in early, but they did accommodate us with a late check out and then stored our bags for us until it as time for us to go to our flight.
Stephanie mcpoland
, 02/03/2014

4

out of

5
based on
4
ratings.
user reviews.
Find Mullan Property Relocation Accommodation NI in
Location of Mullan Property Relocation Accommodation NI

Hotel Accommodation For Broadcast Film & Television Production Crews

FREE HOTEL BOOKING SERVICE SPECIALISING IN TV, FILM AND MUSIC
You tell us what you want?
We get it at the price you want!
Fast, Friendly and Efficient Service
Mullan Property for Film/Crew Location Accommodation Northern Ireland. Search our wide range of exclusive properties for rent, including luxury houses, flats, apartments & self-catering holiday homes