Company:
Jigsaw Systems Limiteds
Telephone:
+44 115 916 5566
Address
The Old Mill,
High Church Street,
Nottingham,
NG7 7JA

About Jigsaw Systems Limiteds
Jigsaw24 is a Nottingham based IT company. The company provide a wide range of services and solutions which include app development, creative media, strategy, apple integration, publishing and so much more. Working closely with each client the company insures they provide innovative solutions and effective services which meets their clients needs and offer excellent value for money.
Find Jigsaw Systems Limiteds in
Location of Jigsaw Systems Limiteds
Related Companies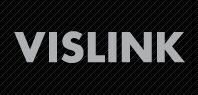 Vislink
Unit 1, Enterprise Way, Hemel Hempstead
Tel : 01442 431300