Company:
PNY Technologies (UK) Ltd
Address
Basepoint Business & Innovation Centre,
110 Butterfield Great Marlings,
Bedfordshire,
Luton,
LU2 8DL,
UK

About PNY Technologies (UK) Ltd
NVIDIA Quadro® by PNY leads the way in providing high-performance, programmable graphics for the digital film and broadcast markets. From pre-visualization to post-processing Quadro graphics technology makes your digital production pipeline more efficient, reliable, and stable.
The NVIDIA Quadro FX by PNY family of professional graphics boards are the leaders in film and broadcast markets. They are designed to deliver the fastest applications performance and produce the highest quality workstation graphics. But raw performance and quality are only the beginning – NVIDIA Quadro FX by PNY takes key applications to a new level of interactivity by enabling unprecedented capabilities in programmability and precision.
The NVIDIA Quadro FX 5600 SDI and the NVIDIA Quadro FX 4600 SDI provide ideal solutions for digital broadcast professionals, who use various applications such as virtual sets, sports, and weather news systems to composite live video footage onto virtual backgrounds and send the result to live video for TV broadcast. NVIDIA Quadro FX by PNY SDI solutions also allow film production, post-production, and finishing professionals to preview the results of 3D compositing, editing, and colour grading in real time on high definition (HD) broadcast monitors. This graphics-to-video-out solution delivers uncompressed 8-, 10-, or 12-bit SDI from programmable graphics, enabling a direct connection to broadcast monitors, switchers, tape decks, or SDI projectors.
PNY and NVIDIA are teaming with a host of software application and systems integration partners to deliver solutions for digital film and broadcast including modelling and animation, pre-visualization, render management, and colour correction – all based on the NVIDIA Quadro graphics engine.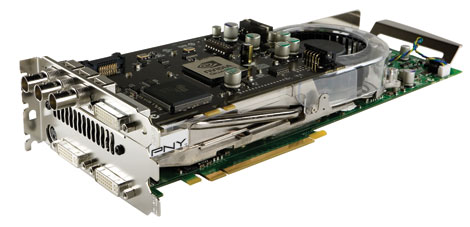 Find PNY Technologies (UK) Ltd in
Location of PNY Technologies (UK) Ltd