Company:
Primarc Lamps-Ultraviolet lamps
Address
Centauri House,
Hillbottom Road, High Wycombe,
UV Lamps UK for printing & water treatment,
Buckinghamshire,
HP12 4HQ,
UK

About Primarc Lamps-Ultraviolet lamps
Primarc Ultra Violet Lamps is one of the leading replacement lamp specialist in the UK holding large stocks of GE, Philips, Osram, Ushio, Sylvania, Voltarc, Light Source Inc, Wolfram, PerkinElmer, Fuji and Koto lamps.
UV-C radiation is one of the most effective methods of sterilisation and is deadly to any micro-organism (bacteria, viruses, mould/fungi, algae, and so on). The UV-C radiation produced from ultraviolet germicidal lamps is used to kill these micro-organisms.
We have been supplying UV lamps for nearly 40 years and hold large stocks for most types of applications, ranging from small pond units to large municipal sewage treatment plants.
Ultraviolet germicidal applications include:
UV fluorescent testing and inspection
UV pond and aquarium sterilisation
UV insect traps
UV disinfection of drinking water and wastewater
UV disinfection of food and beverage
UV air purification
UV laboratory hygiene
UV medical applications
UV forensic sciences
Leading UV lamp brands we stock include:
Philips
Lighttech
Lightsources
Wedeco
Trojan
GE
Aquafine
Ideal Horizons
Ultra dynamics
R-Can
We also supply quartz jackets at any size and shape, and a wide range of consumables products for systems including Wedeco, Trojan, Hanovia, Degremont, Fischer and Porter.
In addition to UV lamps, we are a major stockist of stage, studio and audio-visual lighting equipment and consumables. For more information, please visit www.primarc.co.uk.
Our Sales hotline is open from 8.30am to 5.30pm, Monday to Friday.
Telephone: +44 (0) 1189 596777 Email: sales@primarc.co.uk
There's no minimum order value, but we do charge for carriage. All orders placed before 3pm Monday to Friday will be delivered the next working day if required.

Primarc is also a stockist of other lighting & electrical goods which include Doughty grip gear, Lee Filter, Martin Professional, F.A.L., Anytronics, James Thomas & Arri equipment as well as other miscellaneous items.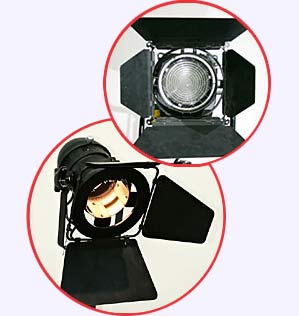 Find Primarc Lamps-Ultraviolet lamps in
Location of Primarc Lamps-Ultraviolet lamps

High quality compact portable tungsten lighting units for camera, studio and location work together with a range of studio cool economic running fluorescent lighting systems.