Company:
Rondo Media Production Company Cardiff
Address
9th Floor,
South Gate House,
Cardiff,
.,
CF10 1EW,
Wales UK

About Rondo Media Production Company Cardiff
Rondo Media is Wales's third largest independent production company. It was created in 2008 by directors from two of Wales's most experienced independent production companies – Ffilmiau'r Nant and Opus TF. The two companies united to create a multi-genre company that could compete more effectively for broadcast work both within and outside of Wales.

Rondo is a true national company in Wales with offices in Caernarfon, Menai Bridge and Cardiff. The company produces sport, drama, music, events, factual and entertainment content. Productions include popular twice-weekly S4C youth drama series Rownd a Rownd (now moved to a peak time 19.30 slot), BBC 1 drama The Indian Doctor, new S4C sport series Clwb (including also a tribute programme to Gary Speed), Channel 4 series My Tattoo Addiction, coverage of the Llangollen International Musical Eisteddfod (for which Rondo owns the broadcast rights) for S4C and the BBC and the celebrity cookery format Pryd o Sêr.

Now in its seventh year, the company has grown steadily since its formation. The company appears in the top 10 regional producer list in Broadcast's indie survey and features also in the top 10 according to genre – drama, sport and entertainment.

Rondo's network drama series The Indian Doctor for BBC 1 won an RTS award in 2011 and a Broadcast Award in 2012 for the best daytime series. Rondo also produced the film version of Michael Sheen's Port Talbot Passion production, The Gospel of Us. The company recently produced its first documentary series for Channel 4 – My Tattoo Addiction and is currently producing a new documentary, Underage and Gay for the broadcaster.

The long-running drama series Rownd a Rownd, an annual contract worth over £6m and its production hub in Menai Bridge on Anglesey has brought significant employment opportunities to Wales as well as nurturing new acting, writing and technical talent within the industry in North Wales. Rondo has recently been awarded development money via Channel 4's Alpha Fund Programme.

The company currently employs over 65 full time staff members and around 120 part-time and freelance employees. The company currently has a turnover of around £14million – having grown from around £9million when the company was established. In 2012 Rondo invested £650,000 in a new post-production facility in Caernarfon and also now has a post-production base in Cardiff. In 2014 the company invested a further £400,000 in a new sports studio in Caernarfon – the hub for its new Sunday afternoon sport service – Clwb.

In 2014 the company will relocate its Cardiff base to a new location in the capital city, which will combine its production office and post production facility under the same roof, crucial to enable further growth in our South Wales base and at a location close to the new BBC development in the capital's centre. This will also be crucial to sustain our current workforce and to develop further employment opportunities across the creative sector in the capital city.
Twitter Feed

Facebook Feed
Company News
03/10/2016
A Brace of Bafta Cymru Awards
---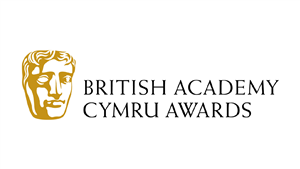 It was a successful night for Rondo at the Bafta Cymru awards last night. Two nominations, two awards!
Rondo Media picked up two awards for Les Miserables – Y Daith i'r Llwyfan in the Entertainment Programme category and Côr Cymru – y Rownd Derfynol in the Live Outside Broadcast category.
A huge congratulations to Hefin Owen and the production crew.
Find Rondo Media Production Company Cardiff in
Location of Rondo Media Production Company Cardiff
Production Companies - Film & Television Sponsors

Rampage Studio is a small, London-based, full-service video and TV production company. Our in-house facilities allow us to keep the entire workflow in one location and cost-effectively manage budgets

Filming & Editing
From script to duplication
Events & Promotional Videos
Video for corporate, business and public sectors
Rich content specialists
Worldwide experienced crew

Broadcast HDTV
Business Films
TV Advertising
Web Movies
Promotion Videos
Training Films
DVD Production