Company:
Movie Makers Location Vehicles
Address
Woburn Park Farm,
Addlestone Moor,
Surrey UK,
KT15 2QF,
England

About Movie Makers Location Vehicles
Specialists with over 15 years experience in providing location facility vehicles to the film and TV industry.
What we offer:
Articulated Wardrobe / Costume Trailers
Rigid Wardrobe / Costume Trucks
Hair and Makeup Trailers
Camera Trucks
Gully Suckers
Luxury Single Star Trailers
Generators
Motor Homes
Single Decker Dining Trailers
Combi Trucks
Double Decker Dining Buses
4x4s SUVs
Pickup Trucks
Honey Wagons / Toilet Trailers
Tow / Tug Vehicles
Articulated Gym
Diesel and Water Bowsers
2 Position Artist Trailers
3 Position Artist Trailers
4 Position Artist Trailers
Production Office Trailers
Rigid Production Office Trucks
... plus various custom and specialist vehicles available upon request.
When you choose us, you also have a choice of options you think will benefit your shoot, such as additional air conditioning, WiFi and Satellite TV etc.
Whatever and wherever your shoot, our regularly refreshed fleet has the staff and the equipment to make your shoot effortless. We have served many productions well, and just some of our recent credits include:
Dancing on Ice
Eastenders
IT Crowd Series 4
Lewis
Waking the Dead
X Factor
Silent Witness
Bel Ami
Bourne Ultimatum

An Education
Little Fockers
Robin Hood
Streetdance
Pirates of the Caribbean 4
Johnny English 2
Phone Shop
The Oaks
Horrible Histories
If you still have questions, or would like to discuss your shoot requirements, then don't hesitate to contact Mel on 01932 828 888 or
mel@mmuk.tv
.
For more information on what we do, and pictures and floorplans of our vehicles, head over to our website:
www.mmuk.tv
.
Products / Services / Credits
"I am just emailing to say thanks for everything you have done for The Level - very grateful.Geoff and his team were fantastic and always approachable
"I'd just like to let you know that I very much enjoyed working with Charles Manning, Dave Tate and Simon Charnley throughout the shoot.
"I could not recommend you more highly, you really are an exception to the rule. The trucks are the best. And the guys are just the most nicest, hardw
Reviews for
Movie Makers Location Vehicles
Movie Makers Location Vehicles

The best in the business always spotless, new or very modern, not like others, the very best cleanest facilities supplier ??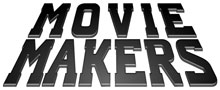 5

out of

5
based on
1
ratings.
user reviews.
Find Movie Makers Location Vehicles in
Location of Movie Makers Location Vehicles