BROADCAST FILM AND VIDEO DIRECTORY
Broadcast News
17/12/2013
Systems Integration In The New World Of IT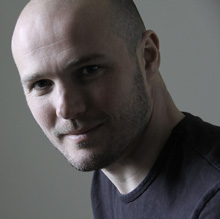 By Richard Welsh, SMPTE Governor for Europe, The Middle East, Africa and Central & South America Region and CEO at Sundog Media Toolkit
Systems integration has become a complicated undertaking, not only because of the economic stresses that continue to squeeze the industry, but also due to the rapid and continual technical changes influencing the way in which content is created, distributed, and viewed.
The shift from video-centric to IT-centric and file-based operations has become a necessary evolution of the media facility. Making the transition toward IP architecture, for most organisations, is a question of when, not if. Nonetheless, executives and managers at media facilities are finding it difficult to consider investing a great deal on new infrastructure when it seems likely that the next upgrade or rebuild will be required in very little time. Capital expenditure is obviously a huge concern. However, the pressure to adopt new systems and workflows that support service and business expansion is also strong.
Different areas of the industry experience these opportunities and challenges differently. For example, while most post facilities already rely heavily on IT infrastructure, to transition from a hybrid of video and IT infrastructure they still must find solutions for moving real-time high definition (HD) and 4K images reliably using IP architectures. The systems integrator plays a key role, assisting the facility in gluing together real-time and file-based elements of their workflows.
For over-the-top (OTT) service providers, scalability is a foremost concern. As the downstream media files they handle are typically much smaller than the original files, the facilities and/or the systems integrator must consider factors such as peakiness of demand, and how quickly delivery formats or platforms change. This leads to decisions such as whether or not a hybrid of in house hardware and external cloud - using storage infrastructure and software as a service (IaaS and SaaS), for instance - is an economical and intelligent decision.
Broadcasters, who work largely in a live environment, must also address questions of how to integrate video and IP architectures. The real-time nature of their work - and the varied hardware and software systems that support it tends to demand greater input and ongoing support from a systems integrator. New formats such as ultra high definition (UHD), high frame rate (HFR) and wider colour gamut displays are hitting the consumer market ahead of broad availability of content in these formats. With these formats, the larger challenge lies in choosing the right technology investment at the right time.
While many questions regarding video infrastructure approaches and investment remain unanswered, ongoing standards development is paving the way toward more streamlined and cost-effective handling of media in and among today's media facilities.
The SMPTE Media Packaging and Interchange Committee (TC35PM) deals with the packaging of media elements to facilitate the interchange and interoperability of formats in ecosystems including media creation, production and post-production archiving. Ad hoc groups managed by the 35PM-50 Working Group have been working quickly to define and refine IMF (Interoperable Master Format), and recent progress includes definition of the document set for the IMF Core and a series of IMF applications, as well as creation of a Sample Material Exchange project.
Developed and embraced quite quickly, IMF is a success story that already is yielding benefits for studios, broadcasters, and content owners with multiple distribution path requirements. Helping to reduce file format diversity in media content, IMF is improving interoperability while lowering operations costs.
At the same time, the work of the SMPTE Network and Facilities Architecture Committee (TC32NF) is shaping the definition and control of elements supporting the infrastructures of content production and distribution facilities. With a direct impact on file management, transfer protocols, switching mechanisms and physical networks that are both internal and external to the facility, this work promises to standardise significant areas within today's media workflows.
Recent progress includes the development of 3 Gb/s multi-link interfaces that will support real-time and uncompressed content exchange applications in the professional domain. With these standardised interfaces, technology suppliers can build interoperable products and users can define real-time production systems with functioning workflows. Separate work on a 25 Gb/s serial signal/data interface looks to enable the exchange of real-time and uncompressed UHDTV images between systems. Standards on 3D timing and sync will provide a roadmap for those facilities performing stereoscopic 3D television production.
The Working Group for Video Over IP has been very active, as well. Media facilities soon will benefit from a variety of standards that address the move toward IP-based infrastructures in professional media production. At the SMPTE Standards 'block' meeting, in September, there was discussion that proposed a standards group project would likely be formed to take on media system IP network design in the coming year. Look for updates on this proposal in the coming months.
While systems integration is not likely to grow any simpler in the near term, ongoing standards development is working to support the transition to new architectures that promise streamlining of operations across all variety of facilities.
Read the article in the online edition of RFV
here
.
(IT/JP)
Top Related Stories
Click here for the latest broadcast news stories.