Location - Vehicles & Equipment Sponsors

Dining Bus London
Dining Bus Manchester
Dining Bus South of England
Dining Bus North of England

Call: 0161 2021199

One of the UK's leading location vehicle companies. We provide a full range production vehicles, all of the highest quality and ready to support your production needs. We can supply Winnebagos, location vans, make up trucks, wardrobe trucks, dining buses, honey wagons and even a classic Airstream.
Location - Vehicles & Equipment Companies
In Southampton, Hampshire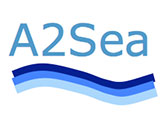 A2sea Marine
2 Foresters Gate, Southampton
Tel : 07740 806030
We are a professional boat charter company operating in the Solent. Our main vessel is a Blyth 33 catamaran, which offers a very stable platform making it ideal for filming...