Broadcast News
11/11/2021
Brompton Technology Central To South-Korean XR Stage By NP Studio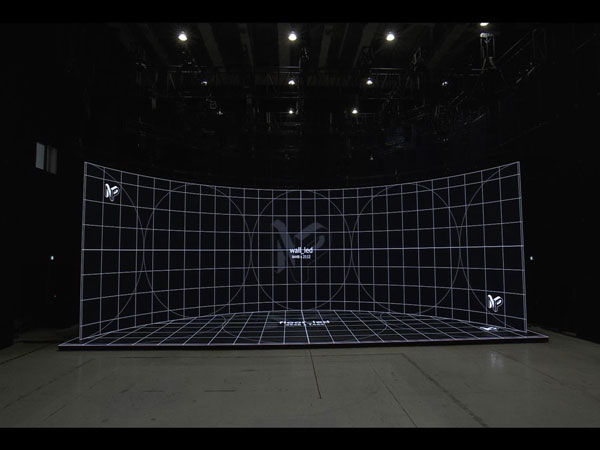 Delivering immersive experiences that blurs the lines between the physical and virtual, the new XR stage from South Korea's NP studio offers a technologically advanced content production environment that meets the expectations of even the most demanding of NP's clients.
Working in close collaboration with ARK Ventures Inc South Korea, the studio's impressive equipment inventory features industry-leading Brompton Tessera processors, ROE Visual LED screen, disguise media servers, as well as Sony camera systems and Seeder robotic cranes among other cutting-edge technologies, all running in sync and opening up an almost limitless world of creative content possibilities.
"NP is one of Korea's most renowned specialists in interactive immersive content, so we are thrilled to work with their team on the new innovative XR stage," said David Oh, managing director/CTO at ARK Ventures. "Through this partnership, we managed to create a brand new XR content ecosystem that has already been in full use for productions like the online fan meeting on TikTok of South Korean variety TV Show, 'Running Man', which was extremely successful!"
The studio's main 24m by 6m LED wall comprises 576 panels of ROE Black Pearl BP2, with an additional 312 panels of ROE Black Marble BM4 creating an 18.89m by 7.92m LED floor. The complete XR stage is driven by five Tessera SX40 4K LED processors and 11 Tessera XD 10G data distribution units, offering stunning visuals and perfect in-camera results thanks to the latest Tessera software features like ShutterSync®, HFR+, Frame Remapping, and 3D LUT import, which are specifically targeted at virtual production and XR applications.
"With this impressive inventory of technology, NP studio has created an XR stage that truly blurs the lines between physical and virtual worlds," concludes Oh. "Brompton performs a vital role within the overall setup. We keep using Tessera processors because they offer a plethora of features that work incredibly well for our clients and which they find essential for their day-to-day virtual production and XR workflows. Brompton just works. Seamlessly. Efficiently. Every single time!"
www.bromptontech.com
Top Related Stories
Click here for the latest broadcast news stories.