Broadcast News
28/10/2021
Rotolight On Course For Record Breaking Crowdfunding Campaign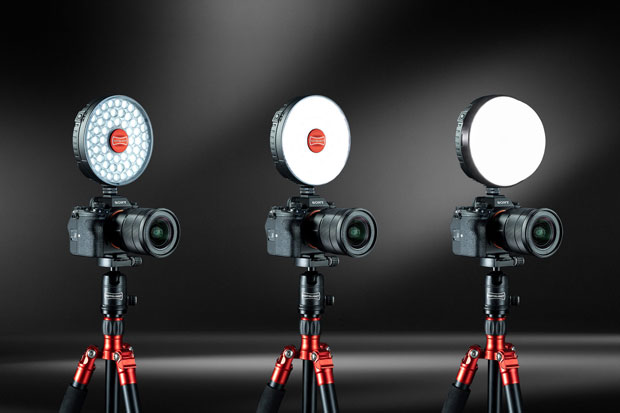 Rotolight's revolutionary AEOS 2 and NEO 3 LED lights broke its crowdfunding target in just over 30 minutes, earning the Kickstarter title of 'Project we Love'.

In its first 7 days, the campaign broke the $350,000 mark, lining it up to become the most backed LED lighting product in Kickstarter history and, with the target being reached, all backers are guaranteed to receive their ground-breaking AEOS 2 and NEO 3 lights, kits and accessories by March 2022 and without having to pay anything until the campaign comes to an end.

The exciting new products, which combine the 'shoot what you see' benefits of continuous light, with a world-first High-Speed Sync RGBWW flash, break new ground and give photographers and filmmakers unlimited creative possibilities.

Jason Lanier, Professional photographer and Rotolight Master of Light put the lights through its paces over a series of shoots in the UK last week and concluded: "The new NEO 3 and AEOS 2 are game-changing lights that will forever change my photography, and they can change yours too. The AEOS 2 is a MONSTER of a product, so powerful and has already instantly become my new favourite light."

With 20 days left to run, there's still time for backers to get behind the campaign to benefit from the substantial (up to 25%) discounts, as well as new announcing new stretch goal campaign targets today that unlocks new and exclusive bundles, including free giveaways and photography workshops around the world for Platinum backers until the campaign comes to a close on the 16th November 2021. These new bundles have been designed to give Rotolight's loyal user community the ability to supercharge their kit bag with market-leading innovations, whilst giving new customers the ability to upgrade their creative ecosystems with leading technologies.
• Rotolight iOS & Android App
The all-new Rotolight iOS and Android native app, Creatives will always be in control. Easily switch between lighting modes to remotely adjust colour, power, SFX and much more. Create custom groups and projects on up to 20 lights simultaneously; right from the palm of your hand.
• Smartsoft Box™
Effortlessly switch from a beautiful soft output to a harder light source at a moment's notice with the world's first intelligent softbox designed for AEOS 2: SmartSoft Box™. Electronically adjust your light's diffusion, focus and spread without the need for gels via the touchscreen display or Rotolight app.
• Rotolight Universal Speedring Adaptor

A new Rotolight Universal Speedring adaptor unlocks an endless suite of Bowens-mount modifiers for the Rotolight NEO & AEOS range, making achieving great soft light easier than ever before and demonstrating Rotolight's commitment to the brand's loyal global user community.

Rotolight CEO, Rod Aaron Gammons, said: "The NEO 3 and AEOS 2 are a huge leap forward in lighting technology, and we're delighted with the feedback and incredible reception and support we've seen on the Kickstarter platform so far. Now that we have exceeded our initial campaign target, we can guarantee that all backers will be the first in the world to own these revolutionary products."

Top Related Stories
Click here for the latest broadcast news stories.