Broadcast News
27/08/2021
Filmsticks Unveils First Products In New Accessory Series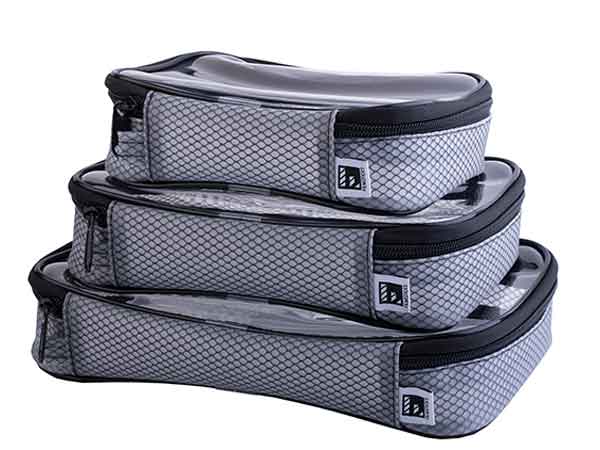 Filmsticks has revealed the first products in its new accessory series for the motion picture industry, videographers and beyond.
Ever since Filmsticks redefined the iconic clapper stick, the products have quickly grown to become the standard in clapper board design. Subsequently, loyal customer feedback has driven the development of this brand new accessories range that has been designed with 2nd Assistant Cameras, (2nd ACs) and industry professionals in mind.
Filmsticks' all-weather clapper sticks and acrylic slates have been adopted by the global film community and with the launch of the brand's first accessories, customers can be assured of a burgeoning pipeline of high-quality, reliable products that will complement each other and form the basis of the expanding Filmsticks ecosystem.
The new set of three Filmsticks Transparent Cases have been meticulously designed to offer the ultimate in quality, durability and practicality. Ideal for a broad range of applications, (stowing cables, tools, make-up supplies, filters, etc), they are available in three convenient sizes: large, medium and small.
The outer casing is uniquely transparent and manufactured in high-quality Thermoplastic Polyurethane (TPU), which gives enhanced elasticity and greater resistance to oil and grease while providing greater durability to scuffs.
The transparent top and bottom panel design of the cases allows users to locate items quickly, without the need to open the case, saving precious and potentially frustrating time when on set or a critical shoot. Accessing equipment is extremely simple with the case opening, and staying open, to a complete 180-degrees, allowing for easy access and organisation of contents.
The tough main body panels are produced of flexible EVA (Ethylene Vinyl Acetate) with coloured nylon mesh and matching zippers. With five different colours available in each size, users can easily identify types of equipment by colour coding and simple labelling on the outside of each case.
Available as a set of three in Black, Blue and Red, with Yellow and Green completing the range shortly after launch making the range ideal for coordinating with ABCD cam colourways or personalisation for the user's own workflow.
Filmsticks Refillable, Reusable Non-Permanent Marker Pen
The new Filmsticks Refillable and Reusable Multi-Purpose Non-Permanent Marker Pen is the logical addition to the Filmsticks family! Perfect for use on clapper boards, whiteboards, on film sets or in the classroom.
The Filmsticks 'pen for life' breaks the mould, coming complete with its own unique high-capacity Refillable Valve System. This allows quick and easy replacements using Filmsticks' ink cartridges.
The new environmentally-friendly marker pushes its eco-credentials and longevity even further with the ability to switch between chisel and round nibs. This gives an unusual level of versatility with the ability to completely replace worn nibs - removing unnecessary waste.
The high-quality replacement nibs give a flawless, smooth and continuous flow, guaranteeing perfect performance each and every time!
Filmsticks Multi-Purpose Cloth
When is a cloth not a cloth? When it's a Filmsticks multi-purpose cleaning cloth, of course!
This new accessory from Filmsticks comes in two handy variations. The large 25cm x 25cm, (9.8in. x 9.8in.) flat cloth can be used for slate cleaning, whiteboards and any other situations where our non-permanent ink has been applied.
It is, however, perfectly safe and soft and can also be used to clean lenses, glasses, screens and any other precious glass items.
The 'Strip' version of the Filmsticks cloth comes in packs of five and has been specifically designed to wrap around the end of the Filmsticks Refillable and Reusable Multi-Purpose Non-Permanent Marker Pen. Its 10cm x 10cm, (3.9in. x 3.9in.) size is perfectly measured to fit and has a strong adhesive strip to allow for simple application.
This makes it the ideal companion for use with Filmsticks Pens, Slates and Sticks on set, ensuring a trouble-free workflow for the duration of your shoot.
All Filmsticks cloths are machine washable, reusable and carry the distinctive Filmsticks branding.
Not Just for Moviemakers
The first collection of products being released within the Filmsticks accessory ecosystem are extremely versatile and can be utilised in a broad range of professional applications as well as at home.
Filmsticks Transparent Cases offer a clear benefit to a wide range of users. Professionals working in audio, photo, beauty and hair, amongst many others, will love the unique features and superior quality that set these cases apart.
The high-quality, eco-friendly Filmsticks Refillable and Reusable Multi-Purpose Non-Permanent Marker Pens are as happy in schools as they are on a film set. They set the standard in conscious design and are available for anyone to use for writing on boards, marking labels, writing to-do lists and more.
The new cloths will serve as a godsend for anyone looking for an effective and reliable product to clean precious and delicate surfaces. Photographers, jewellers and glasses-wearers are just some of the people who will benefit from this superior, large cloth.
Filmsticks Trio of Transparent Cases offer a clear benefit to a wide range of users. Professionals working in audio, photo, beauty and hair, amongst many others, will love the unique features that set the cases apart.
filmsticks.co
Top Related Stories
Click here for the latest broadcast news stories.