Broadcast News
24/04/2018
TV Provider Kiwisat Uses WORK Microwave Modulator For DTH Offering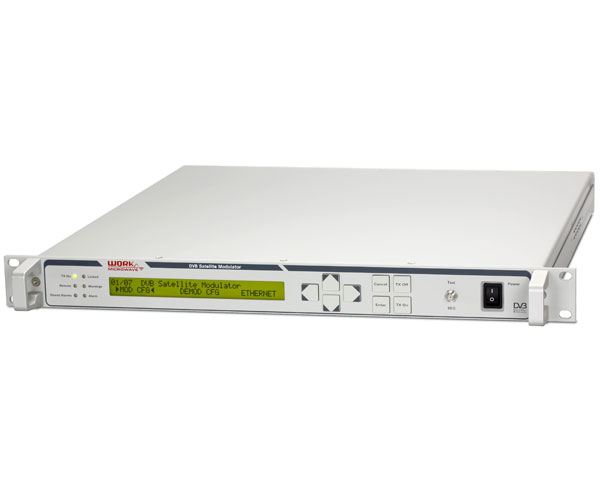 WORK Microwave's DVB Satellite Broadcast Modulator is being used by satellite TV provider Kiwisat for its new DTH offering in the Caribbean.
The modulator will provide Kiwisat with increased reliability and service uptime for the distribution of its next-generation DTH service. It is fully compliant with all DVB standards, including the latest and most efficient DVB-S2X specification.
"We are excited to be the first DTH platform in North America to rely on DVB-S2X," said Andrew Wang, CEO of Kiwisat. "Featuring an innovative feature set, robust design, and full DVB support, WORK Microwave's modulator is the perfect solution to support our new service."
WORK Microwave's DVB-S2X Satellite Broadcast Modulator is one of the industry's only solutions that comes predistortion-ready for automatic group delay and non-linearity compensation. Using this capability, Kiwisat can mitigate the negative effects in satellite filters and amplifiers, while reducing power and increasing beam coverage, throughput, and availability. By supporting DVB-S2X extensions, WORK Microwave's DVB-S2X modulator provides Kiwisat with a future-proof platform that offers smaller roll-offs, advanced filtering, and higher modulation schemes for increased efficiency gains.
"Television choices in the Caribbean can be limited," said Joerg Rockstroh, director, digital products at WORK Microwave. "Relying on a DVB-S2X platform, Kiwisat can boost its bandwidth efficiency and open up space for additional channels. This is a win-win situation, as it will enable subscribers to enjoy more high-quality content and increase profitability for Kiwisat."
www.kiwisatcaribbean.com
www.work-microwave.com
Top Related Stories
Click here for the latest broadcast news stories.