Broadcast News
12/03/2018
Vintage Cloud To Launch Smart Indexing At NAB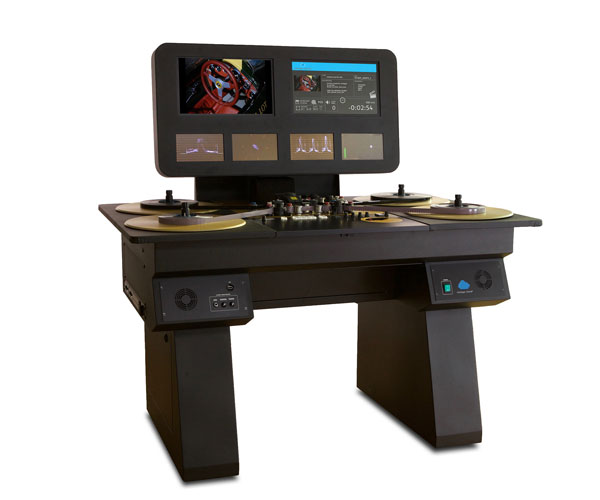 Vintage Cloud is to launch its Smart indexing solution at the 2018 NAB Show.
Smart Indexing transforms the value of a digitized film archive asset by making it more accessible. Using AI and machine learning, it does this by automatically creating and inserting tags and generating invaluable metadata about the asset. Smart Indexing is capable of recognizing 11,000 objects, scenes and events with a degree of accuracy at least equal to that of which a human operator is capable. Vintage Cloud also recently announced a database of over 100,000 faces that Smart Indexing can access, providing even greater value and, potentially revenue, for users.
"Imagine if a producer came to you, needing footage of Marlon Brando, a fire in a skyscraper or a 1976 Ford Pinto," said Peter Englesson, CEO of Vintage Cloud. "Smart Indexing your archive assets would allow you not only to quickly establish whether you had the desired clip but also to access it immediately – providing the opportunity to realize the value of that asset." 
Smart Indexing is available either integrated with the Vintage Cloud Steenbeck digitizer, or as a standalone solution that can import and enhance metadata from archives that have already been digitized.
Vintage Cloud Steenbeck is the only system capable of digitizing separate image and audio at the same time at up to 4K resolution and up to 60 fps. It is therefore 3-5 times less costly per digitized hour than other systems while delivering unprecedented image quality. Recognizing the nature of such archive material, Vintage Cloud Steenbeck is highly tolerant of broken perforations, fragile splices, warped and brittle film, and is also capable of handling shrunken film via a special capstan sprocket.
The film archive digitization specialist has also announced that users can log in to create their own cloud account online at
www.vintagecloud.com
.
Top Related Stories
Click here for the latest broadcast news stories.