Broadcast News
20/11/2017
Gearhouse Broadcast Adds To Portfolio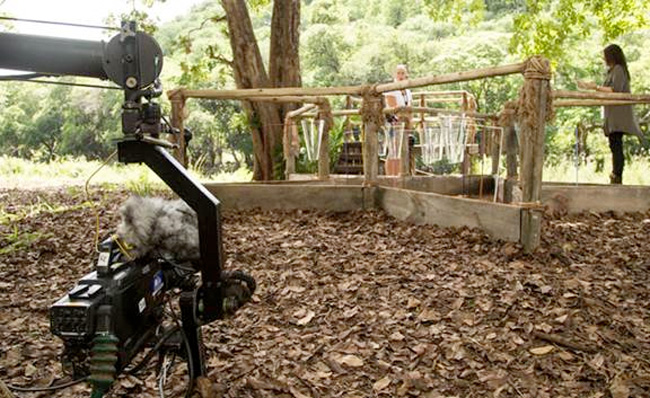 Gearhouse Broadcast has confirmed that it has expanded its portfolio of Wisycom's RF technology, purchasing multiple Wisycom MFL wideband optical link systems.
The new units have been bought by Gearhouse Broadcast's UK business and have already been used at a major tennis event in New York this summer. The systems are now in the Australian jungle for the new series of ITV Studios' 'I'm a Celebrity... Get Me Out of Here!'
The 2017 production marks the tenth consecutive year that Gearhouse is providing the technical and broadcast equipment for the reality series. The Wisycom MFL systems enable the crew to send wireless radio microphone signals over distance without loss, making them suited to supporting audio from contestants and presenters anywhere within the 1.5km² jungle compound in New South Wales. In total, there will be three transmitter sites linked by fibre that operate on the same radio frequency, providing multiple levels of redundancy. These will facilitate 36 fibre receive channels, and six IEM channels.
Ed Tischler, Managing Director at Gearhouse Broadcast UK, said: "Customers' expectations for faultless audio are higher than ever, but at the same time, there's less spectrum space available to use. Being able to deploy Wisycom's flexible MFL systems in challenging RF environments such as the Australian jungle, or middle of New York City, gives us the peace of mind that there won't be a drop off in quality. We're always at the forefront of creating solutions to our customer's production challenges, and our decision to buy more of the Wisycom systems reflects how impressed we've been with their performance."
Pyers Easton, Managing Director at Raycom, added: "We're delighted to continue to work alongside Gearhouse Broadcast on these prestigious projects. The Wisycom MFL RF over fibre system offers a truly unique 'plug and play', flexible, fibre solution that performs in the harshest environments, making it ideal for an application like I'm a Celebrity... Get Me Out of Here! It can be installed quickly without the need for specialist knowledge and test equipment, which is important when having to rig such a large area as we do in the jungle."
www.gearhousebroadcast.com
(JP/LM)
Top Related Stories
Click here for the latest broadcast news stories.